WELCOME TO META RUNNER WIKI!
The encyclopedia of the cyberpunk YouTube series made by Luke and Kevin Lerdwichagul and posted on SMG4 and GLITCH that focuses on Tari and Theo.
FEATURED ARTICLE: TARI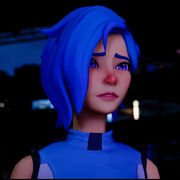 Tari is the main protagonist of the web series Meta Runner.
She looks notably more realistic than her SMG4 counterpart.
Like her original counterpart, she is very shy, kindhearted, and insecure, but she is also talented and skillful video game player.
She lives in an alternate universe to her main counterpart.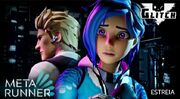 Fatal Error is the 10th and final episode of the Season 2 of Meta Runner. It will release on YouTube December 18, 2020.
Thank you all so much for watching the show. We hope you enjoy the final episode of Season 2 💙.
VISIT SMG4 WIKI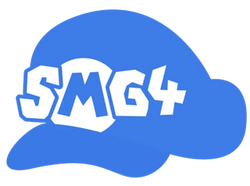 You may visit SMG4 Wiki, it is one of the most resourceful places to find SMG4 information. Please check out the wiki and contribute here!
CHECK OUT OTHER YOUTUBE WIKIS AS WELL
WHAT'S NEW ON TWITTER
To use the widget, you must have disabled your adblocker!